King's Coronation Celebrations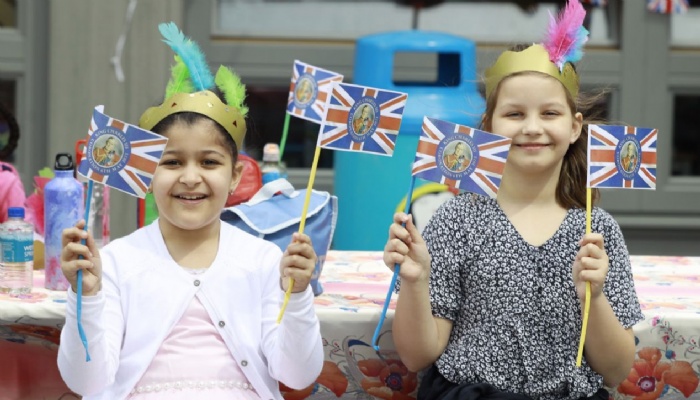 On Thursday 4th May, the whole school paid tribute to the King by celebrating his coronation! The children marked this historic occasion by taking part in a variety of the themed activities such as making their own crowns, flags and bunting!
The children had a picnic and a street party themed lunch. The School playground was decorated with bunting and flags in honour of the celebrations. All children were provided with their own party bag, a crown and a flag. We hope that all the children had an exciting day filled with fun and celebrations!